"Contend for the faith that was once entrusted to the saints." Jude 3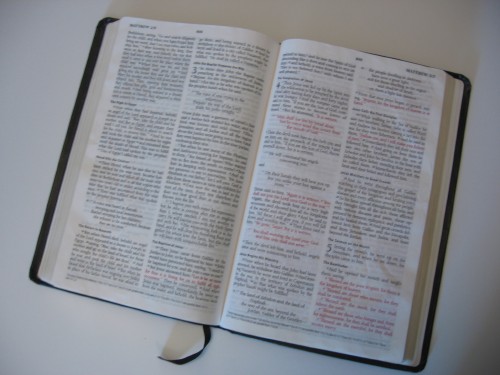 Southern Baptists believe the Bible. Historically, Southern Baptists have been known for believing that the Word of God is without error and that it is sufficient to guide us into the truth. Each Southern Baptist church is autonomous, so no one person or organization tells a church what they should believe, but, over the years, Southern Baptists have adopted doctrinal confessions. Currently, The Baptist Faith and Message of 2000 is the confessional statement adopted by our church. We also affirm the great doctrinal statements of the ancient church as well as historic Baptist confessions.
Baptist confessions of faith throughout the centuries have reflected the orthodox teaching concerning the person of Jesus Christ – He is the unique, eternal God-man. This means He is fully God and fully man. They have also reflected biblical teaching regarding the Trinity, the doctrines of sin and salvation, as well as church order, evangelism, and missions.
A Southern Baptist church is composed of professing believers only. Therefore, Southern Baptists do not practice infant baptism, but practice the New Testament example of believers baptism by immersion. A Southern Baptist becomes a member of Christ's church through a public profession of faith in Christ at baptism.
A Southern Baptist church is an evangelical church. An evangelical believes one is made right with God by what Christ has done on their behalf, rather than what that person does on behalf of God. This is "good news," which is the definition of evangel. Being evangelical also means communicating the Gospel to everyone, in order to bring salvation to everyone who believes.
A more full statement of our beliefs is summed up in the 2000 Baptist Faith and Message.
View a side-by-side comparison of the 1963, and the 2000 editions of the BF&M. And here's a 1925, 1963, and 2000 side-by-side comparison.